INNOVATION THROUGH DIVERSITY & INCLUSION
Diversity Recruiters™ is a minority-owned executive recruiting firm that specializes in finding executives who are committed to creating a diverse and inclusive workplace. We are a full-service recruiting firm that leverages the latest technology and recruiting best practices to identify and hire the most talented executives with diverse backgrounds and perspectives. 
Our mission is to create an equitable and diverse executive talent pipeline to ensure the future success of organizations. We take a holistic approach to recruiting, focusing on the individual's skills, experience, values, and potential fit in the organization. 
We value diversity and strive to create a culture of inclusion and collaboration in the workplace. We believe in creating an equitable and accessible job market for all and are committed to creating a more diverse and inclusive future.

Building networks to shape the future
We aspire to change the way firms and their communities work together.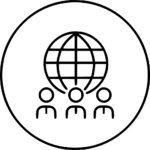 We place clients all over the world.
We've successfully worked with clients from Seattle to New York. We also work with candidates on their seamless relocation.

Our unique screening process is unmatched.
We've developed virtual tools that are highly successful and unmatched in the recruiting industry.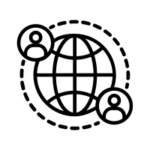 We promote and value inclusivitiy.
Inclusive communication is critically important, as it ensures success throughout the process.
Schedule a free consultation
_____________________________