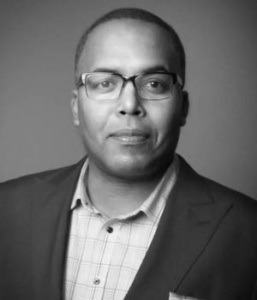 Finding the Right Mentor
01/10/2020
Mentoring can be a powerful force in accelerating the skills we need to become better leaders. It can also be a not-so rewarding experience if there is a lack of synergy between the parties involved.
Mentors give up their most valuable asset – time – to help aspiring managers. Mentees should acknowledge this up front, and take great care in embracing this very important personal investment.
Throughout my career, I've had the opportunity to mentor several directors and managers. During those relationships, I've learned a few things:
(1) There is a lack of diversity in mentorship. Under-represented employees overwhelmingly seek out diverse executives for career advice because they believe they have no other options.
(2) Many mentees don't receive honest feedback from their direct supervisor. Managers should not be afraid to talk to their direct reports about opportunities for growth. Ignoring tough conversations almost always leads to a false sense of success, and will eventually become the next manager's problem.
(3) Mentors must set hard boundaries and establish the purpose of the relationship up front. This should be a solutions-oriented relationship that's agreed upon by both parties.
(4) Mentors must be fully invested in the process to influence sustainable change. Mentoring isn't always easy. It can be very tough depending on the dynamic between individuals involved. If the mentor isn't willing to stay the course, don't get involved.
(5) Mentoring can help mentors broaden their perspectives. Understanding the perspective of others arms us to become better listeners and leaders.
If you're seeking a mentor, be clear of your goals. Also, understand why you believe your desired mentor is a good fit for you. If you're clear about what you desire from the start, communication should flow smoothly. Be open to feedback, set an end date, and most importantly, set goals for your success!