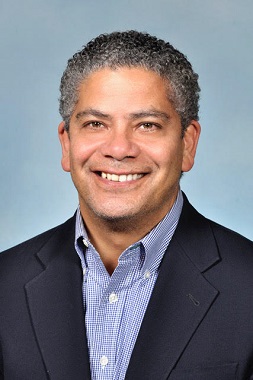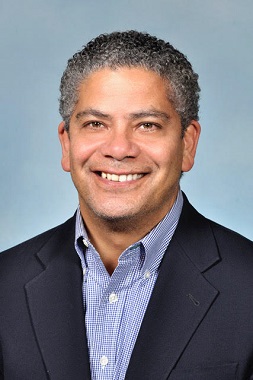 EDC appoints Andrés Henríquez
March 19, 2021
---
EDC has appointed Andrés Henríquez as its director of STEM education strategy. Henríquez, a nationally known education innovator who was a key driver of the National Research Council's Framework for K–12 Science Education and the Next Generation Science Standards, rejoins EDC after decades of leading transformational education initiatives focused on STEM, literacy, and equity.
In his new role at EDC, Henríquez will launch and lead strategic partnerships and initiatives that will maximize the reach and impact of EDC's STEM expertise, working closely with EDC vice president Sarita Pillaiand EDC's team of STEM specialists. He joins EDC from the New York Hall of Science, where he was the vice president for STEM learning in communities and advanced a wide range of programs with the local Latinx community.
"We are absolutely delighted to welcome Andrés Henríquez back to EDC," said EDC senior vice president Cindy Taylor. "His visionary work to enhance STEM education, his deep dedication to equity and community engagement, and his accomplishments in strengthening educational policy and practice to benefit all learners are unequalled."
Previously, Henríquez served as a program director for the National Science Foundation and a program officer for the Carnegie Corporation of New York, where he led programs focused on science, adolescent literacy, and English language learners. Earlier in his career, he held leadership and research positions with EDC's Center for Children and Technology, where he managed a partnership between Bell Atlantic and Union City Schools that dramatically improved education in Union City, New Jersey, and received acclaim from President William J. Clinton.
Henríquez holds an MA from Teachers College and a BA from Hamilton College. He has held board positions with Excelencia in Education and Hamilton College and an advisory role with the U.S. National Parks Service. He will be based in EDC's New York headquarters.
"I am delighted to bring my various experiences back to EDC to elevate the work in STEM education and workforce development." Henríquez said. "I am looking forward to working with a group of creative, top-notch colleagues to improve our nation's efforts in STEM and ensure the next generation of young people thrive."