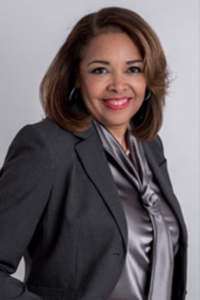 Berkshire Bank selects Angela Dixon as Chief Diversity Officer
March 1, 2021
---
Diversity Recruiters™ is pleased to announce that Berkshire Bank has selected Angela Dixon, a 30-year veteran in the Human Resources and the Diversity, Equity, Inclusion space. Angela has joined the Company as Chief Diversity Officer, reporting to EVP, Chief Human Resources and Culture Officer Jackie Courtwright.
Dixon brings a range of experience working with public and private sector organizations on workforce and strategic management issues, including strategic planning and leadership development.
As Chief Diversity Officer, Dixon will be responsible for driving the Company's Diversity, Equity and Inclusion strategy in collaboration with executive management and each of Berkshire's business lines. She will also work to enhance the impact of Berkshire's existing diversity initiatives and programs.
'I could not be more excited to begin this role at Berkshire Bank.' Said Dixon. 'Berkshire Bank has made significant strides in developing an inclusive and diverse workforce and applies their core values across the business to impact the customers they serve.
'
Before joining Berkshire Bank, Dixon owned and operated Dixon Consulting II, LLC, a management consulting firm focused on Diversity, Equity and Inclusion (DEI), and Talent Management. Her company helped organizations create and cultivate DEI initiatives that align with business strategy, expand opportunities for diverse communities, and produce sustainable, measurable impact. Previously, Dixon served as Vice President for Talent & Inclusion with the Capital Region Chamber of Commerce in Albany, NY, and served as Deputy Comptroller for Human Resources and Administration at the New York State Comptroller's Office.
'Angela will fill a very crucial role for our organization,' stated Sean Gray, President and COO of Berkshire Bank. 'Her talents and experience are well aligned with the core values that Berkshire Bank holds in the Diversity, Equity, Inclusion space.'
Ms. Dixon has a BA in Political Science and MBA from the University at Albany. She is also a Senior Certified Human Resources Professional through the Society for Human Resource Management (SHRM-SCP).
In 2018, she was named to the US Chamber of Commerce Foundation's inaugural Business Leads Fellowship Program – an initiative focused on strengthening the role of business leaders in education and workforce development.
About Berkshire Bank
Berkshire Bank is a 21st-century community bank committed to purpose-driven performance based on its Be FIRST corporate responsibility culture.
Berkshire Bank provides business and consumer banking, mortgage, wealth management, investment, and insurance services. The Bank has approximately $12.8 billion in assets and operates 127 branch offices primarily in New England and New York, with an agreement to sell its eight Mid-Atlantic branches. Headquartered in Boston, Berkshire Hills Bancorp (NYSE: BHLB) is the parent of Berkshire Bank and is a member of the Bloomberg Gender-Equality Index. To learn more, call 800-773-5601 or follow us on Facebook, Twitter, Instagram, and LinkedIn.