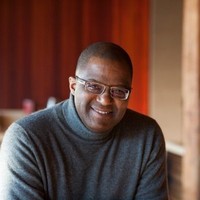 Meet Darryl Smith – Executive Director
Diversity Recruiters™ is pleased to announce that Darryl Smith has joined HomeSight as their next Executive Director.
Smith will lead one of Seattle's most innovative non-profits to make homeownership a reality for all.
As the Deputy Mayor of the City of Seattle, Smith's leadership was instrumental on issues related to police reform, homeless encampments, women and minority contracting, community economic development, immigrant and refugee affairs, and housing policy. Aside from his role as Deputy Mayor, Smith spent thirteen years as a Real Estate broker with Windermere Real-estate, a career he embarked on when he first moved to Seattle looking to start a family and realized that the market was not serving individuals like he and his wife.
"Being self-employed as a creative artist made it hard to purchase home and that's when I started looking at working in real estate. I needed a good day job and I fell in love with working within the community I was part of."
Smith is excited to once again go back to his real estate roots to make home ownership a reality for families.
Most recently Smith served as the Site Director for Year Up Puget Sound, a non profit whose mission is to close the opportunity divide by providing young adults access to education and corporate internships. Smith knew his own career path to success was not linear and he spent five years creating partnerships and being a role model to the youth he served.
"My path was not linear and it was a combination of transferable skills that allowed me to build my career, and it served a part of the journey".
With this exciting new next step in his career journey, Smith is humbled to be the new Executive Director of Homesight. He excited to continue to set stride to the already great work Home sight has established
"The idea of building wealth and claiming where you are is why I am so excited to join Homesight. Bringing in conversation to development work. We get to survey the community and ask them what they want to have built in their neighborhoods. Schools, housing, business. Communities. I feel very strongly about the mission and being a visible partner". In my first sixty days I plan to understand  the lines of business, where I can support the strong work that is already going on. One thing I know for sure, if I understand and believe in your mission and I will run through a wall to support it".

HomeSight's programs help fulfill the organization's mission of building strong, vibrant communities through homeownership, economic development and neighborhood revitalization. HomeSight offers first-time homebuyer education, financial counseling, purchase assistance, new home development, and 1st mortgage originations. HomeSight believes homeownership is one of the best investments you can make in your future. HomeSight currently serves King, Pierce, and Snohomish counties in Washington State.
ABOUT DIVERSITY RECRUITERS™
We are a social enterprise that connects talented people of color, women, and other underrepresented employees with employers who are actively engaged in creating diverse, equitable and inclusive workplaces.  We believe that a talented and diverse workforce supports innovation and economic freedom.
Diversity Recruiters™ prides itself in ensuring quality, and guarantees its services so that they fulfill their mission in helping organizations diversify their workforce. Contact us at info@diversityrecruiters.com for information on how to diversify your talent strategy.
HomeSight's dedication to diversity, inclusion, equity, and belonging does not go unnoticed. On behalf of the entire community, and staff at Diversity Recruiters™, we applaud HomeSight for their efforts.
.