Vice President of Patient Services
Eugene-Springfield, OR, US 
---
Title: Vice President of Patient Services
FLSA Status: Full-Time, Salaried, Exempt
Department: Clinic Operations
Reports to: CEO
General Summary:
The VP of Patient Services is responsible for managing, overseeing, and evaluating the provision of high-quality, effective, and sustainable healthcare services to the communities Planned Parenthood Southwestern Oregon (PPSO) serves. The VP of Patient Services ensures that all aspects of the Patient Services department are aligned and effective in supporting PPSO's mission, strategic initiatives, and business goals.
Exceptional leadership skills, including interpersonal, motivational, and teamwork skills. Under the general supervision and direction of the CEO, effectively plans and directs a clinical services program that will meet the needs of patients and goals of the affiliate. Process minded leader who with experience supervising and developing a performance culture among a group of diverse, talented staff. Provides leadership to enhance and facilitate effective, efficient, interdepartmental activities, and achievements of short and long-term goals of the organization.
Attends Board of Director meetings and participates in Board committees at the request of the president and CEO.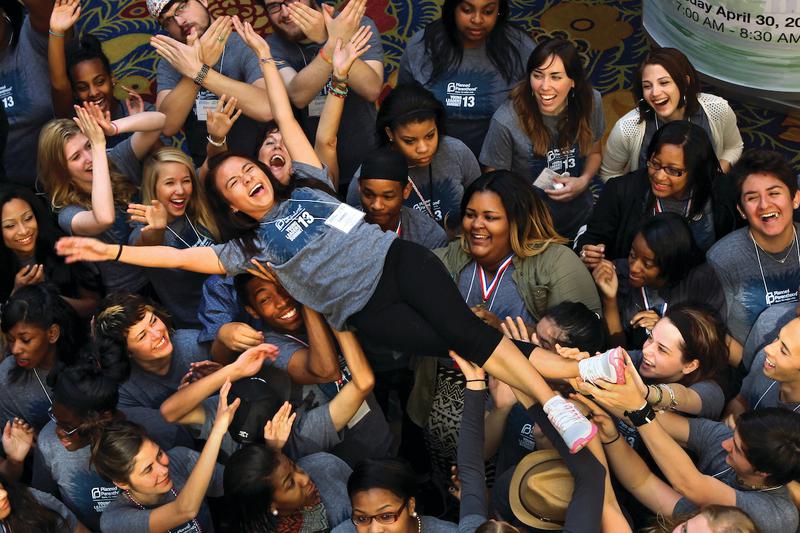 Essential Duties and Responsibilities:
Leads Patient Services Team that serves Planned Parenthood of Southwestern Oregon customers
Provide leadership to ensure affiliate operational activities occur in a cost effective, timely manner, are consistent with the strategic plans and directives of the CEO, and advances the financial position, scope of services, reputation, and influence of PPSO.

Establishes departmental policies and procedures to carry out agency philosophy and mission.

Provides the coaching and mentoring needed to build a dynamic, flexible, customer-centered

culture where staff seeks feedback from customers, processes, and each other on behalf of the 

customer.

Ensures that staff has access to ongoing formal and informal training and development.

Promotes leadership skills among staff in accordance with the Agency's core values.

Ensures that staff has the tools needed to manage the daily operations of the agency; they are

fully trained on all necessary processes and procedures.   
Supports the patient services department in implementing agency priorities and customer requirements.
Develops and maintains an efficient, effective and comprehensive reproductive health care service delivery model.

Expands the team's perspective by communicating a clear understanding for the "bigger picture" and the direction of the organization.

Creates and supports a team atmosphere that responds to a dynamic healthcare environment that embraces change and manages uncertainty.

As a member of the leadership team, participates in the strategic planning process with particular responsibility for providing health care services by planning, expanding, implementing, and evaluating health care delivery programs and operations.

Routinely analyzes data to ensure that the direction of the health centers is sound, financially on- track, and in alignment with the Agency's core values.

Assures quality medical care by monitoring clinical outcomes. Oversees quality management program within clinical services, including standardization of clinic and medical systems.

Coordinates agency plans and budget process. Ensures that patient services, clinical staff and administrative staff participate in and understand this process.
Provides leadership in the annual planning process. Ensures that staff has the time, training, and data they need to assess current systems and services and identify improvements.

Oversees the creation of the Patient Services annual plan. Ensures data collected for planning purposes is available and presented in a clear and concise manner.

Ensures that all documents associated with the budgeting process are prepared and presented in a timely manner.

Identifies opportunities for clinical expansions, prepares appropriate business plans, and oversees activities to relocate, close or open new facilities, and/or start-up new services.

Maintains the stability, quality, and reputation of clinical services at PPSO by assuring all activities within Patient Services are in compliance with applicable state and federal regulations including:

Oregon State Pharmacy Board Standards

OSHA

Oregon Reproductive Health

CLIA

PPFA Administrative and Clinical Medical Standards and Guidelines

ARMS/AIMS

Finance Department provides oversight and direction of the financial health of the organization

Contracts with other health care insurers, providers, or purchasers assessing the feasibility, analyzing, the costs/benefits, and directing implementation.

Prepares for external audits and reports by tasking to the appropriate affiliate department and monitors quality and completion.    
Workplace standards:
Maintains professional knowledge by attending educational workshops, reviewing professional publications, establishing personal networks, and participating in professional societies.

Works evenings and weekends as needed to provide better customer service.

Contributes to the overall effectiveness of the agency by adhering to established agency policies

& practices.

Demonstrates trustworthy and respectful behavior.

Performs all duties of position.

Adheres to PPSO customer service standards by representing PPSO in a professional and

courteous manner; provides an environment that is clean, comfortable, and well-maintained; communicates effectively to positively impact all customer interactions; values, respects, and understands customer needs; meets customer needs; delights customers.

Other duties as assigned.

Works as a vital member of the Leadership Team

Maintains ongoing relationship with other team members to foster systems consistency, to share ideas about what works and what does not, and to bring systems barriers to a larger forum.

Participates in agency-wide taskforces to address new initiatives from an operations perspective.

Collaborates with leadership team and the Board of Directors on internal operations, as needed.

Management

Ability to engage large teams across multiple levels of management and health centers.

Serve as a member of PPSO's Leadership Team.

Assist in development and implementation of agency's strategic planning process.

Assist in development of agency's annual budget.

Work cooperatively with the CEO, staff, Board of Directors, and other volunteers.

Operate within the policies and procedures of Planned Parenthood of Southwestern Oregon.

Responsibilities to the organization:
Work collaboratively with co-workers, supervisors, volunteers and other representatives within the organization as well as external customers.

Exhibit flexibility and adapt well to change.

Demonstrate accountability and initiative with work assignments and work relationships.

Operate within the policies and procedures of Planned Parenthood of Southwestern Oregon.

Directs behavior to emphasize the achievement of organization goals and core values.

Support the mission and philosophy of Planned Parenthood.

Deliver services in a manner that provides objectivity and supports the entirety of services

provided by Planned Parenthood of Southwestern Oregon.

Commitment to the mission of Planned Parenthood.
Supervisory Responsibilities
Job includes full supervisory responsibilities, such as providing daily work direction, approval of absences or overtime, recommendations and approval regarding hiring, terminations, pay changes or job changes.    
Qualifications
The requirements listed below are representative of the knowledge, skill, ability, and physical demands that must be met by an employee to successfully perform the essential functions of this job. Reasonable accommodations may be made to enable individuals with disabilities to perform the essential functions.
Strong computer skills including Microsoft Office Suite required.

Experience with oversight of electronic health records and billing systems.

Must be highly organized and efficient.

Education and /or Experience

Position requires a Bachelor's Degree in related field. A Master's Degree in Business Administration or Public Health with strong quantitative skills is strongly preferred or equivalent work experience required.

10-15 years of experience in healthcare administration preferably in reproductive health care or public health. A minimum 5 years of management experience. Previous experience with supervision, program development, implementation, and evaluation required.
Specific Job Skills and Requirements
INNOVATION MANAGEMENT: Is good at bringing creative ideas, generated by self or others, to bear; has good judgment about which creative ideas and suggestions will work, has a sense about managing the creative process for others; can facilitate effective brainstorming without dominating; can project how ideas will play out for customers and in the community; works in the greater PP community and across the state to identify best practices, share their impact and bring them to PPSO.
DEVELOPING DIRECT REPORTS AND OTHERS: Provides challenging and stretching tasks and assignments; holds frequent development discussions; is aware of each person's career goals; constructs compelling development plans and executes them; pushes people to accept developmental moves; will take on those who need help and further development; cooperates with the developmental system in the organization; is an appropriate delegator and people builder.
CUSTOMER SERVICE: Demonstrates concern for meeting internal and external customer needs in a manner that provides satisfaction. Understands and finds solutions within the limits of what is available. Can solve problems with minimal disruption. Communicates openly and directly. Able to change communication style according to the needs of the audience and the situation.
COMMUNICATION: Exceptional verbal and written communication skills. Ability to relay complex and complicated information and directions in a manner that is easily understandable in both written and verbal format by the average person without expertise in healthcare. Requires the effective use of negotiation skills. Mental capability to continuously use interpersonal teamwork skills, discretion and flexibility depending on staff and client needs. Ability to respond to common inquiries or complaints from customers, regulatory agencies, or members of the medical community. Ability to effectively present information to top management, public groups, and/or boards of directors.
TEAMWORK: Able to gain cooperation from others and work collaboratively toward solutions which generally benefit all involved parties. Proactively identifies opportunities to assist others and ensures that information is communicated accurately and timely to all necessary parties.

Behaves honestly and ethically. Communicates openly and directly. Able to change

communication style according to the needs of the audience and the situation.
PLANNING AND ORGANIZING: Establishes a systematic course of action to accomplish specific 

objectives. Determines priorities and uses time effectively. Completes the workload required of the position. Able to change priorities according to the workload and asks for assistance as appropriate. Requires independent judgment, and ability to work effectively under pressure due to competing job demands.
ACHIEVEMENT ORIENTATION: Self-starting. Independently demonstrates a desire to set and meet objectives, to find a better or more efficient way to do things, and to compete against a self- defined standard of excellence.
EXPERTISE (Technical or Procedural): Possesses specialized knowledge or skills to accomplish a result. Picks up on technical things quickly; is good at learning new skills.
ATTENTION TO DETAIL: Thorough in accomplishing a task. Accurately completes all areas involved no matter how small.
TECHNOLOGY: Proficient use of computer technology including windows-based programs and practice management software including windows-based programs and practice management software.
FUNDAMENTAL SKILLS: Ability to read, analyze, and interpret common technical journals, medical reports, and legal documents. Requires advanced ability to read, write, speak and understand English. Frequently perform basic math, make decisions, and analyze problems.
SPECIAL REQUIREMENTS: Ability to maintain confidentiality of all PPSO business and activities, on and off the job. Data entry skills and understanding of business office procedures.
Also requires use of negotiation skills, independent judgment, and ability to work effectively under pressure due to conflicting job demands.
Work is usually performed in an office or clinical environment. Travel between locations will be necessary at times.
Availability
During peak activity periods work in excess of 8 hours per day and/or 40 hours per week. Job will involve evening hours and possibly weekend hours as well as early morning meetings. Job may require evening and weekend work.
_________
For more information about this opportunity, or to apply, please complete the form below: