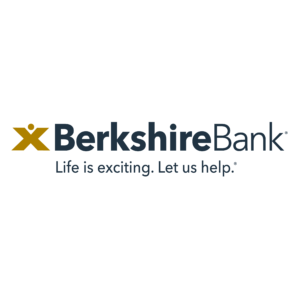 SVP, Chief Diversity Officer
Albany, NY
---
Partner with executives and business line leaders to build a comprehensive diversity, equity and inclusion strategy (DE&I). Influence organizational changes to drive behaviors required to leverage diversity and sustain a healthy and inclusive work environment.
Key Accountabilities:
Develop and implement sustainable programs and initiatives that align with the company's Be FIRST values and strategic objectives. Establish a metrics driven approach and develop KPIs and accountability mechanisms to monitor progress and evaluate effectiveness.
Provide expertise to help build a culture of respect, inclusion and belonging for all employees.
Collaborate with HR leadership and management on employee development programs to increase diverse

representation at all levels of the organization.
Work closely with the VP, Talent Acquisition Officer to develop proactive, sourcing and recruitment strategies to

identify, attract and retain diverse, qualified candidates. Lead the coordination of the company's Affirmative

Action Plan and work with management and the VP, Talent Acquisition Officer to address placement goals.
Develop the DE&I learning and development strategy.
Serve as an advocate and trusted advisor to the Employee Resource Groups (ERGs).
Co-chair the company's Diversity and Inclusion Committee; serve on the Board Corporate Responsibility and

Culture Committee.
In conjunction with regional leadership, build community relationships and networks in underserved and diverse

communities to support DE&I initiatives. Make recommendations, as applicable, to create products, services

and/or programs. Partner with Corporate Social Responsibility and CRA & Fair Lending on various initiatives.
Stay abreast of emerging trends in the DE&I space; identify and adopt best practices.
Ensure compliance with all banking laws, rules, regulations, and prescribed policies/practices/procedures

necessary to reduce risk and uphold ethical standards related to and required by one's duties.

Education:
Bachelor's Degree in HR Management, business or other related field, advanced degree a plus
Ongoing continuing education/development
Experience:
At least 10 years' leadership experience in a corporate setting
Demonstrated experience with leading large-scale change management initiatives
Experience building and implementing diversity, equity and inclusion programs
Excellent presentation and written communication skills
Strong interpersonal and relationship-building skills
Strategic and visionary thinker
Understanding of Equal Employment Opportunity (EEO) laws.
Strong analytical skills with the ability to leverage data to develop and execute strategies
Strong influencing skills
Ability to build trust and credibility with internal and external stakeholders
Demonstrated ability to handle complex issues and navigate conflict
Berkshire Bank is an Equal Opportunity Employer - all qualified applicants will receive consideration for employment without regard to race, color, religion, sex, sexual orientation, gender identity or national origin.
To be considered for the position, please complete the below form: