Senior Vice President, Business Banking Credit Officer
___________________________________________________________________________________
Purpose/Objective: 
Manages a group of Portfolio Managers and Business Banking Underwriters and Bank subsidiary employees on a matrix reporting structure. The group's responsibilities including underwriting, servicing, collections on delinquent account, loan modifications, commercial write-ups and analysis for the portfolio as well as new commercial loans under $2MM conventional and up to $5mm with SBA guarantee for lenders across the franchise. Works in conjunction with the Small Business Administration (SBA) and USDA to ensure that all eligible loans have government guarantees. Responsible for providing guidance, training, and mentoring to the portfolio managers and lenders within the Bank and its Subsidiaries.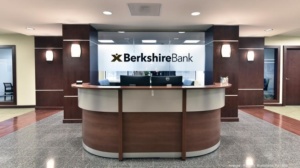 Key Accountabilities:
Underwrites, approves or declines a wide variety of small to medium-sized commercial loans to meet Bank policies and budget objectives through the Bank-wide Business Banking program. Interacts with the Business Development Officers, Commercial Middle Market lenders, My Bankers, Private Bankers and Retail Branch Managers and subsidiary employees from all regions as it relates to training and underwriting Business loans. Responsible for all management of compliance and regulatory adherence, policies and procedures. 60%
Follows-up and services accounts to ensure borrowers' banking needs are met and relationships are cultivated by providing a high level of customer service. Ensures that loan files are documented with file memo, construction memos in a timely manner. Evaluates portfolio continuously to ensure that risk rating is accurate and documents required have been received. Monitors relevant financial information that could affect loan status and acts accordingly. Maintains frequent contact with borrowers and acts as agent on all banking matters. Responsible for portfolio collection activities. 20%
Performs management activities including recruiting, goal setting, performance appraisal, compensation recommendations and staffing changes. Identifies and develops training needs as it relates to the bank-wide Business Banking portfolio, as well as the needs of the portfolio managers. 10%
Prepares reports for the Business Banking Program. Assists management in the reporting and tracking of budget related items in the MPC software. Prepares other reports as needed or required. 10%
Ensures compliance with all banking laws, rules, regulations, and prescribed policies/practices/procedures necessary to reduce risk and uphold ethical standards related to and required by one's duties.
Education:
BS-BA in Finance, Accounting, Economics or related field
Experience:
10+ years' experience in credit analysis or risk underwriting in the banking industry
5+ years' supervisory experience preferred
Solid customer service experience to include customer calling
Skills & Knowledge:
Strong management, leadership and mentoring skills
Strong computer and analytical skills
Solid customer service
Excellent presentation, negotiation and public speaking sales skills
Critical thinking, problems solving and analytical ability
FOR CONSIDERATION, SUBMIT INFORMATION REQUESTED BELOW.