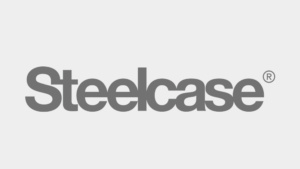 Global Audit and Integrity Manager
Grand Rapids, MI
---
General Description
Manages Global Audit's day-to-day planning and execution of financial and operational audit projects and activities.  Oversees investigative activities including Global Integrity Helpline submissions and coordinates appropriate response with support from Human Resources, Legal, Security, and other functions.  Provides leadership, guidance and support to staff.  Actively involved in audits, investigations, and other departmental activities, as required, to meet commitments and resolve complex problems.  Trains others in fraud detection and prevention techniques. Uses insights gleaned from audits, investigations and other inputs to proactively mitigate risk and reoccurrence. Participates in or leads special projects as requested by the Director of Global Audit.  Monitors and evaluates project progress and results to determine improvements in procedures needed to meet ultimate objectives.  Assists in ensuring that the departmental budget, audit plan and quality assurance standards are met. 
Primary Responsibilities:
Manage financial and operations audit and investigations team

Oversight of SOX self-assessment compliance program

Manage day-to-day audit plan and Audit Committee reporting

Manage investigative activities, including Global Integrity Helpline submissions

Based on the nature of investigation, ensure each is properly assigned to appropriate supporting functions

Oversee the appropriate completion of investigations in accordance with standard procedures

Conduct investigations: including development of strategy, examination of physical and electronic evidence, interviews of potential witnesses, victims, and alleged perpetrators, and prepare reports of findings.

Regularly coaches staff and actively seeks opportunities in which guidance would be beneficial.

Prepares and delivers impact coaching and gives regular feedback on progress against objectives and development opportunities.
Skills/Abilities
Leadership Skills – Strong planning and management skills.  Solid experience in developing and leading high performance and self-directed teams. Ability to use sound judgment and critical thinking skills.

Project Management – Establishes priorities and deadlines, obtains necessary resources, and oversees implementation.

Technical Skills – Demonstrates high proficiency in the discipline. Strong conceptual and problem-solving skills. Systems development/implementation experience required. Thorough knowledge of investigation, interviewing and security techniques to identify potential fraud and misconduct. Extensive knowledge of criminal and civil statues at local, state and federal levels. Coordinates with law enforcement when required.

Business Knowledge – Knowledgeable in all aspect of the department's assigned tasks.  Strong working knowledge of most Steelcase functions and industry practice with respect to area of expertise.

Business Strategy/Planning: Builds and evaluates a business plan; implements strategies to accomplish the plan.

Communication Skills: Demonstrates solid presentation skills. Is proactive in building positive relationships among team members and other functions with which the team interacts. Ability to express thoughts and findings clearly and succinctly (both written and orally); tailors communications for different audiences; listens well and effectively contributes to discussions; makes technical points understandable.
Education/Experience
Undergraduate degree in Accounting or Finance required

Eight or more years of applicable experience

Minimum of one year of management or leadership experience required

CPA required

Formal investigative interviewing training required; Certified Fraud Examiner preferred

SEC client experience preferred

Global business experience and additional language skills preferred
To be considered for this position, please complete the below form: