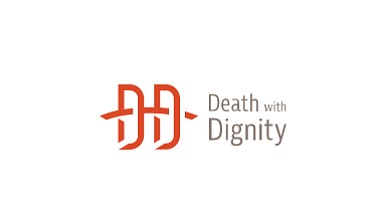 Leadership Giving Manager
Portland, OR
---
The mission of the Death with Dignity National Center is to promote Death with Dignity laws based on our model legislation, the Oregon Death with Dignity Act, both to provide an option for dying individuals and to stimulate nationwide improvements in end of life care.
The Death with Dignity National Center is a 501(c)(3), non-partisan, non-profit organization that has led the legal defense and education of the Oregon Death with Dignity Law for over 20 years. The Death with Dignity Political Fund is a distinct and separate 501(c)(4) entity responsible for the political defense of the Oregon law and the promotion of death with dignity initiatives in other states. Death with Dignity's board of directors is composed of some of the death with dignity movement's most esteemed medical, legal and scholarly experts.
Position Description:
The Leadership Giving Manager is a full-time, exempt position with Death with Dignity National Center and Death with Dignity Political Fund , also referred to in this document as "the organization" or as "Death with Dignity." The Leadership Giving Manager is responsible for developing long-term philanthropic relationships with individual major donors with a capacity to support the organization with gifts of $1,000 or above, soliciting gifts in telephone and face-to-face meetings, overseeing outreach to donor audiences, and enhancing the Board's involvement in fundraising. The successful candidate will have the capacity to meet a personal fundraising goal andcommit to a code of major gift solicitation that does not uphold harmful models of systemic oppression (for example, Community-centric Fundraising). Review standards regularly and adjust accordingly as new, DEI-informed practices emerge. Participates in, creates, and sustains inclusive and engaging spaces for all people by demonstrating a commitment to racial equity, to dismantling white supremacy, and to operating with knowledge and understanding of how power is manifested in matters of race, ethnicity, age, gender, sexual orientation, gender identity, gender expression, religion, ability, language, immigration status, national origin, and socioeconomic circumstances.
Essential Functions:
●  Create and manage a portfolio of 50-75 prioritized prospects for the organization and strategically develop individual stewardship and cultivation plans.
●  Participate in all aspects of the gift cycle including discovery, cultivation, solicitation, and stewardship.
●  Work collaboratively with Executive Director, board members, and the development team to maximize individual major gifts to the organization.
●  Meet goals set out in the annual budget by the Executive Director and the board of directors.
●  Maintain regular contact with donors through phone, personal visits, and other personalized methods.
●  Conduct work consistent with the organization's Core Values: Dignity, Freedom & Autonomy, Trust, Financial Stability, Moral Courage, and Diversity, Equity & Inclusion.   
The position's tasks and responsibilities include but are not limited to:
Donor and Prospect Identification, Cultivation, and Solicitation (60% of time):
●  Identify donor prospects by creating and implementing customized cultivation/move plans.
●  Engage appropriate board members and other volunteer business and community leaders to identify and cultivate donors and prospects.
●  Be a champion for relationship development across departments, work with development staff to create and implement "Moves" plans for top fundraisers; focus on engaging mid-level donors. Work collaboratively with staff toward the goal of ensuring all fundraising efforts are developed and communicated with a DEI lens.
●  Make weekly discovery calls to donors of $500 or more and request an opportunity to meet face-to-face to learn about their interests and goals and to share about the work of the organization.
●  Assist in planning donor receptions, cultivation strategies and solicitation and stewardship of mid-and major-level donors to ensure consistent and thoughtful outreach.
●  Participate in training on relationship development, mission activities, reports/tools, and best practices to enhance efficient and effective outreach and tracking.
●  Continue education around DEI best practices for fundraising.
●  Research racial and ethnic philanthropic cultures to A) better understand diverse donors' backgrounds and B) inform my own fundraising and major donor communications.
Donor Stewardship and Recognition (20% of time):
●  Ensure donors in the portfolio are acknowledged and recognized for their giving in a timely manner, through thank you calls and personal notes from appropriate staff and volunteers.
●  Consistently track donor interactions in Salesforce.
●  Responsible for donors receiving consistent, meaningful communication on the impact of their giving.
●  Provide donors opportunities to connect with others in the death with dignity movement and learn about the impact of their giving through events, etc.
●  Hold donor conversations with an eye toward discussing biases (implicit or explicit) that contribute to systemic issues in philanthropy and the nonprofit world.
●  Continue education about DEI inequities in health care, specifically around end of life care
●  Educate donors about these discrepancies in health care via cultivation "touch points," such as sending informative articles or videos or to donors; Visit these issues in donor conversations.
Donor Prospect and Research (5% of time):
●  Understand and effectively use prospect research tools to prioritize, engage and effectively solicit donors.
●  Actively use Salesforce, the organization's database, to assess donor and prospect engagement in special events, programs, etc.
Administrative (5% of time):
●  Implement an annual operational plan for individual giving with tactics that are driven by and aligned with Death with Dignity's priorities. Ensure timelines and individuals responsible are clear and tracked.
●  Maintain donor and individual giving program files, including prospect research, donor communications and project records.
●  Prepare and manage the individual giving department budget in alignment with Death with Dignity's fiscal year budget and plans; monitor department expenses and work with Operations and Fiscal Manager to ensure appropriate controls are implemented.
Volunteer/Committee Engagement (10% of time):
● Partner with board, Executive Director and committee members/volunteers to accomplish fundraising goals.
Requirements:
The ideal candidate will have previous fundraising experience, as well as management experience or training. Specific requirements include:
●  Bachelor's degree or relevant fundraising experience.
●  Three+ years of successful experience in major and planned gift fundraising; political campaign fundraising a plus.
●  Commitment to diversity and equity.
●  Ability to understand the needs and interests of organizational leadership and major gift donors to develop relationships between the two entities.
●  Excellent interpersonal and communication skills as well as the ability to develop strong relationships with a variety of organizational stakeholders and when working with people with different backgrounds and life experiences.
●  Demonstrated leadership skills and the ability to successfully manage multi-functional or diverse areas.
●  Successful experience in making discovery calls as well as developing cultivation and solicitation strategies.
●  Occasional travel required and during campaign times up to once per month.
●  Strong commitment to Death with Dignity's mission and a dedication to promoting the organization's fundraising priorities through developing excellent relationships with board members, staff, volunteers, and key movement stakeholders.
●  Experience with constituent relationship management systems.
For more information about this position, please contact Nicole Ferrer at nicole@diversityrecruiters.com.
To apply, please complete the form below. All forms are required.