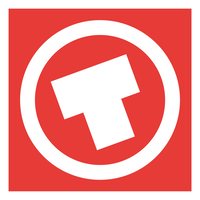 Project Director - Touch Worldwide
Executive Producer
Seattle, WA
---
Our Vision
We are building an agile, values-led and forward-thinking creative agency that the world's leading brands turn to for help communicating their vision and effecting lasting change with their partners and customers. Our success comes from harnessing our collective creative passion, inexhaustible curiosity, and collaborative thinking in delivering measurable and meaningful outcomes for our clients, and by making a positive impact on the world around us.
To support our growth, we are hiring an Executive Producer responsible for the entire creative, strategic, and logistical life cycle of their projects, The Executive Producer is a key member of the leadership team who collaborates with a lead Client Service team member who manages the project, while guiding and mentoring extended project team members and acting as the primary account executive, or project owner, on their projects.
Key Responsibilities include:
Oversee the formulation and articulation of the strategic and creative vision for projects that deliver on strategy, content, and key client outcomes and any follow-on communications or work
Lead various client facing strategy, content, creative, or design workshops, status, budget and recap meetings as required
Oversee and coordinate all project related personnel including but not limited to other producers, project managers, creatives (2D, 3D, media), and multiple external vendors
Work on RFPs, RFQs, SOWs, project timelines, and pitch or proposal documents for a wide range of projects, and participate in client pitches
Lead and/or participate in project vision setting, planning, resourcing, and other miscellaneous development meetings
Exceed client expectations while delivering consistent bottom-line returns
The Executive Producer brings deep experience and leadership skills to a project.
Skills and qualifications include:
8+ years direct experience leading all aspects of multiple, complex, large-scale, big-budget, high-profile, virtual and live events, experiential projects (events, activations, and delivering strategy-driven, creatively stunning, and flawless projects for clients of all sizes (100 – 18,000+ attendees)
Track record of successfully working with Director, VP, President and C-Level executives of Fortune 500 companies
Experience with Executive Communications including coaching executives in developing and delivering effective presentations
Proven track record working collaboratively with internal teams and clients
Proven Experience building and mentoring a "trusted/reliable" production team, focusing on mentorship and growth
Excellent client management and advocacy skills
Excellent judgment, agility, and ability to anticipate strategy, creative, or production problems, issues, and barriers, and pro-actively and effectively craft solutions
Work collaboratively with all internal partners, (client service, production, accounting team, producers and project managers)
TOUCH Worldwide is an Equal Opportunity Employer.
Must comply with all Touch and client mandated COVID19 safety protocols. 
To be considered for this position, please complete the form below: