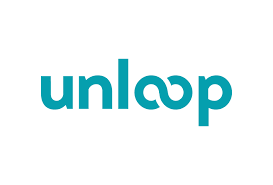 Executive Director
Seattle, WA
---
THE ROLE
Are you a creative leader passionate about building pathways to opportunity for all?  At Unloop, we are building the pipeline from prison to tech and are seeking an Executive Director (ED) to join our efforts in enabling individuals who are formerly incarcerated and justice-involved to be successful in careers in technology. Reporting to the board of directors, the ED is responsible for managing the administrative and operational functions of the organization, as well as providing vision and leadership to program design and delivery. This includes managing staff, fundraising, cultivating relationships with Unloop's partners and stakeholders, and representing the program publicly. The ED will partner with the Board of Directors to refine and build on Unloop's model, including contributing to the development of a clear and executable strategic vision. The next ED will be given the opportunity to lead and contribute to an innovative, early-stage social venture, into a thriving, high-impact organization with a proven track record ready to scale. This position offers a rare, high-growth opportunity to build a premier social venture at the intersection of tech and social justice.
SALARY:   $90,000 - $110,000
WHO WE ARE
In 2015 a group of Seattle-area techies started visiting a coding program started by Peninsula College at Clallam Bay Corrections Center.  Through conversations with students, community members, administrators, and employers, the need became clear: people who were either currently, or formerly     incarcerated needed more access to software development education and pathways to tech-focused living wage jobs.
Over the course of countless ideas, workshops, disagreements, failures, hard times and inspirational moments, Unloop launched its first one-year cohort at Washington Corrections Center for Women in summer 2016. Since then, the Unloop community has grown to include hundreds of students, alumni, technologists, advocates, educators, advocates, donors, and partners all working to build a pathway to family wage jobs for those who have been      justice involved.
OUR COMMITMENT TO DIVERSITY, EQUITY, AND INCLUSION
We know by experience, prioritizing diversity and inclusion allows equitable treatment and accessibility to everyone seeking employment. In our own processes, we strive to create access, while also staying committed to building a diverse and inclusive workplace culture that reflects the communities we serve. It is our goal to empower everyone to bring their full and authentic selves to our teams. All employees have the responsibility to treat fellow employees with the utmost respect and dignity, at all times.  We honor and celebrate different ideas, voices, perspectives and backgrounds that help us create a robust and innovative multicultural organization.
EXECUTIVE DIRECTOR RESPONSIBILITIES
Operational Leadership (Administration and Infrastructure)

Manage and oversee the strategy and operations of Unloop's programs

Re-entry program including case management, navigation and student success

Educational bootcamp, providing full-stack software development skills

Employment program preparing and placing students into paid technical opportunities including internships and permanent jobs

Program administration, including budget management, data tracking, and outcomes reporting

Collaborate with staff to make model and program improvements
Culture Leadership

Cultivate a world class team and internal culture

Manage the Unloop program staff (currently a team of 4) on a day-to-day basis, cultivating an anti-oppressive, innovative, and driven organizational culture

Work closely with the board to align program staff, partners and the volunteer community to the strategic vision

Identify necessary roles to support Unloop's vision and efforts, and recruit top-tier talent
Strategic Leadership (Organizational)

Support organization strategic planning and vision efforts

In partnerships with the board, drive forward the ongoing development of the organization's strategic vision, plan, and budget, ensuring the voices of students and staff are incorporated

Partner with the board to design and execute on new initiatives that will help Unloop better achieve its mission

Build and strengthen the Unloop community

Cultivate lasting partnerships with tech employers, community colleges, re-entry and education service providers, and the Unloop student body

Maintain close relationships with stakeholders including tech employers, community-based organizations, activist groups, colleges, and policymakers

Grow Unloop's community by representing the organization publicly through speaking engagements, direct outreach, events, and the press
SKILLS AND COMPETENCIES
The following skills and competencies reflect the nature of Unloop's work, which is collaborative, and inclusive. A successful executive director is a first-rate leader who can design and implement solutions, lead by example, delivering excellence while exhibiting humility. A successful executive director will also have:
Demonstrated success leading diverse, cross-functional / interdisciplinary teams.

Demonstrated track record of excellence in operations management, including budget development and fiscal management.

Ability to create operations plans tied directly to strategic goals.

Recognized by others as having superior active listening skills.

Ability to engage with, present to and lead diverse groups with multiple perspectives.

Exhibits mindfulness and discernment when holding challenging conversations and making difficult decisions.

Is willing and able to switch gracefully between acting as an individual contributor and overseeing larger initiatives, providing support and guidance.

Looks for opportunities to create new partnerships and allows others to leverage existing partnerships.
     EXPERIENCE/ QUALIFICATIONS
Successful executive director candidates will likely possess the following:
Experience building and managing teams that are diverse, and high performing

Program management experience, ideally in one of the following areas: workforce development, STEM education, social services, or decarceration

Fiscal management, budgeting, or P/L responsibility (nonprofit experience preferred).

Experience building and maintaining partnerships 

Anti-oppression knowledge and the ability to translate that knowledge to influence operations, policy, and organizational culture

Understanding of mass incarceration, including causes and impacts

Project management experience with track record of experience accomplishing deliverables in a timeline and within a budget

Personal connection to people who have experienced incarceration and/or re-entry

Or any combination of education, experience, and measurable performance that demonstrates the capability to perform the duties of the position
Preferred Experience
Experience in, or understanding of early-stage startup, non-profit, or community initiative, preferably in a leadership position

Understanding of non-profit fundraising and philanthropy

Software development workforce literacy including basic knowledge of software development competencies, technologies, culture, and methodologies (Note: you do not need to know how to code!)

Personal exposure to the justice system, such as incarceration and/or re-entry

Experience working in technology

Bachelors or higher-level degree related to nonprofit, STEM, or education administration (public administration, education, social work, business, computer science or related field)
CULTURE
Unloop's leadership team is deeply committed to building a culture that delivers professional growth through meaningful work, honest feedback, and a diverse, equitable, and inclusiveworkplace. All team members, are naturally aligned with our core values and mission, and strive to possess the following:
An ability to listen with an open mind and a deep commitment to including and respecting diverse viewpoints.

Translates learnings into solutions for team members and the organization.

Creates a culture that embraces diversity, equity, and inclusion.

Possesses a proactive outlook in seeking out professional development opportunities for one's self and others.

Use active process of curiosity, humility, collaboration, learning and un-learning and adapting.

Embraces setbacks, seeing them as learning opportunities.

Communicates in clear compelling ways (written/verbal) and adapts appropriately for the environment.

Models and helps others embrace a culture of learning and continuous improvement by actively seeking and providing feedback.
Unloop is an equal opportunity employer. We celebrate diversity and are committed to creating an inclusive environment for all employees. People of color, women, l/g/b/t/q/i/+ individuals, those with disabilities, immigrants, those with working class backgrounds, and those with criminal justice involvement or personal connection to incarceration are strongly encouraged to apply. 
Application Process:
Please submit your resume and brief cover letter describing why this position speaks to you and why you care about supporting individuals who are currently or who have experienced incarceration. Applications without cover letters will not be considered. Please submit application materials or questions to Kim Sturgis at kim@diversityrecruiters.com.