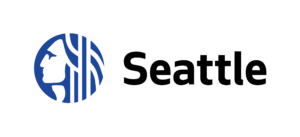 Director of Recovery and Equitable Investment
Seattle, WA
---
| | |
| --- | --- |
| Salary: | $120,000.00 - $180,000.00 Annually |
| Location: | City Hall, 600 4th Ave., Seattle, Washington |
| Job Type: | Civil Service Exempt, Term Limited, Full-Time |
| Shift: | Day |
| Department: | Mayor's Office |
| Bargaining Unit: | Not represented |
| Closing Date | Continuous |
Position Description:
Our community is at a historic crossroads. Seattle is facing three crises-a worsening pandemic, the largest financial downturn since the Great Depression, and a movement to address systemic racism. Since the murder of George Floyd, tens of thousands of Seattle residents have taken to the streets to rightfully express their frustration and to demand for changes in policing and for a significant investment in community to undo centuries of systemic racism.  With this backdrop, the City is seeking an executive level leader to help the Mayor advance and achieve a post-COVID vision for Seattle.
Job Responsibilities:
The Director of Recovery and Equitable Investment will lead and coordinate citywide efforts related to economic and social recovery from the impacts of COVID-19. 

The Director will be given the authority to execute on behalf of the Mayor operational and policy decisions within the recovery efforts, recognizing that while other City decision makers will need to continue their focus not just on recovery and equity, but on the ongoing operation of the City.

The Director must balance expeditious recovery with thoughtful consultation with others at the City and in the community.

The Director must facilitate recovery across the array of interests and priorities within the city.

He/she/they will execute a collaborative strategy to integrate and coordinate existing stakeholders responsible for recovery by coordinating  clear direction and guidance that builds resilience and prioritizes an equitable, sustainable recovery that positions Seattle to come back stronger and better after Covid-19.

The Director will lead and coordinate a community recovery task force, centered on equity, (and as necessary, sub-committees) comprised of individuals representing business, labor, community and civic organizations, non-profits, philanthropy an communities of color to advise the city and make recommendations and leverage partnerships for actions necessary to meet Seattle's recovery priorities.

The Director will coordinate a subcabinet structure focused on recovery in four areas, each centered on equity: Community Resiliency, Safety and Health; Homelessness and Human Services; Climate Justice; and City Operations and Infrastructure

The Director and Cabinet Co-Chairs of these four subcabinets will participate in an Executive Steering Committee chaired be the Senior Deputy Mayor that will align workstreams, plans and efforts related to "Recovery", "Reopening" and "Federal/State Funding". 

Recovery priorities identified will inform budget deliberations for developing the 2021-22 Biennium Budget proposal and future supplemental budget adjustments.

The Director will participate in a range of public communications associated with recovery efforts, including media, community meetings and engagement, briefings of elected and appointed officials at all levels of government as well as major institutions and organizations. 

The Director will be designated as the City's Local Disaster Recovery Manager (LDRM), as defined in the National Disaster Recovery Framework (NDRF). In this role, the Director serves as the primary point-of-contact for disaster recovery programmatic and organizational implementation and is authorized to coordinate with the State of Washington/State Disaster Recovery Coordinator (SDRC) and the federal government/Federal Disaster Recovery Coordinator (FDRC).

The Director will also lead a 3-5-member work-unit/interdepartmental team specifically identified to focus on recovery.  This group may include members of the Mayor's Office, City Budget Office, Office of Emergency Management and potentially draw upon 'loaned' staff from other City departments.

The Director will be provided the Citywide COVID Departmental Reopening and Recovery Report completely in July of 2020 as a reference document and potential roadmap for advancing short and long-term recovery efforts.

The Director will serve as a member of the Mayor's Cabinet, the Mayor's Emergency Executive Board and work in the Mayor's Office.
Qualifications:
Demonstrated ability to lead cross functioning departments/entities.

Demonstrated knowledge of multi-governmental funding structures,

Demonstrated experience working with elected and appointed officials at all levels of government as well as major institutions and organizations. 
Additional Information:
This is a benefitted,  limited-term appointment anticipated to last between 18 - 24 months.
Please submit your application, resume and cover letter to If you have questions, please contact Nicole Ferrer, Co-founder and Managing Director at Nicole@diversityrecruiters.com. 
Who May Apply:
This position is open to all candidates that meet the qualifications. The City of Seattle values diverse perspectives and life experiences. Applicants will be considered regardless of race, color, creed, national origin, ancestry, sex, marital status, disability, religious or political affiliation, age, sexual orientation, or gender identity. The City encourages people of all backgrounds to apply, including people of color, immigrants, refugees, women, LGBTQ, people with disabilities, veterans and those with diverse life experiences. 
Due to the fiduciary nature of the work, job offers are contingent on a background Investigation which includes review of criminal history as well as verification of information provided by the applicant as part of the application process. In compliance with Seattle's Fair Chance Employment Ordinance, SMC 14.17 applicants will be provided an opportunity to explain or correct background information.
To apply for this position, please complete the form below: