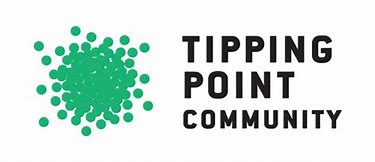 Director of Talent
San Francisco, CA
About Tipping Point
Tipping Point's mission is to break the cycle of poverty for people in the Bay Area who don't have the resources to meet their basic needs. Since 2005, Tipping Point has raised more than $260 million for early childhood, education, employment, and housing solutions in the region. Our board covers 100% of our operating costs, so every dollar donated goes where it's needed most. Last year, we helped more than 20,000 people connect to opportunities that break the cycle of poverty. Visit www.tippingpoint.org to learn more.
Tipping Point's core values are at the heart of everything we do and we look for individuals who share our commitments:
We are one community. We believe that the responsibility for fighting poverty belongs to all of us.
We serve. Our approach is humble and respectful. We exist to meet the needs of others.
We celebrate generosity. Every gift counts, whether big or small.
We get results. We are relentless in the pursuit of our goals. We hold ourselves and each other accountable.
We are always learning. We are risk takers. We commit to facing our challenges as we support solutions that last.
What will you do?
We are seeking a highly emotionally intelligent talent leader to act as the Director of Talent to help Tipping Point reach our mission and strategy by focusing on our greatest asset: our high-caliber talent.  You will utilize your exceptional skill, interest, and expertise in envisioning and leading the development of organization-wide talent initiatives that inspire current and prospective staff, support their growth, and embody Tipping Point's core values to build a workplace rich in diverse talents and backgrounds.  You will build a culture of performance, diversity, and engagement by refining, designing and executing strategies to attract, develop, and retain great staff. In your role you will oversee all aspects of human resources to promote a healthy and high-performing workplace in compliance with legal requirements and best practices.
This position reports directly to the COO and manages a team of two Talent and Operations staff.
You will:
Lead the translation of the company's strategy and DEI plan into thoughtful and innovative talent management plans and objectives, including performance management and employee growth, leadership development, talent acquisition, and succession planning.
Drive the ongoing design and development of our manager and leadership development efforts focused on investing in leaders across the organization capable of inspiring teams, leading with purpose, executing with operational rigor and creating great employee experiences.
Deliver quality metrics that drive priorities, measure outcomes and efficacy and enable better decision-making.
Cultivate a culture that emphasizes inclusion, high performance, commitment to clients, community needs, and transparent talent practices.
Ensure a diversity, equity and inclusion lens is integrated in our talent processes and programs.
Provide employee relations counseling, and coaching to all levels of staff with a focus on leadership development and conflict management.
Partner with Tipping Point's PEO to ensure that the organization remains compliant on all federal, state, and local labor laws.
Note: We are a dynamic organization in a rapidly changing industry. Therefore, the responsibilities associated with this position will change from time to time in accordance with Tipping Point's needs. More specifically, the Director of Talent may be required to perform additional and/or different responsibilities from those set forth above.
Who are you?
You have at least 7 years of Human Resources, Talent Development and/or Organizational Development experience, with at least 2 at the Manager or Director level.
You have demonstrated supervisory and employee relations experience
You have successful experience in professional development, change management, and hiring and retaining and diverse workforce.
You are an excellent communicator and listener with an ability to coach individuals and teams.
You excel in building and maintaining relationships across all levels of an organization.
You think critically and strategically and can apply those skills in relationship as well as in building plans and processes that support the business.
You use data (both quantitative and qualitative) to drive toward outstanding outcomes.
You are passionate about people, your role, and Tipping Point's impact. That passion energizes you.
You are a team player. You understand the importance of working together towards a common goal and have experience. You have enthusiasm for the work, take initiative to support your colleagues, and are willing to pitch in at all times.
Nice to have*:
PHR/SPHR
Experience working for a foundation or non-profit
*"Nice to have" really means just that; it's entirely possible that you don't have any of these and are still a great fit. It's not expected that any single candidate would have expertise across all of these areas — we're looking for candidates that are particularly strong in a few areas, and have some interest and capabilities in others.
Salary + Classification
Tipping Point is committed to paying competitive wages. In an effort to increase equity, because we know that salary negotiations tend to have an unfair bias, we do not participate in a salary negotiation process for any candidate. We will make our best offer, and it will be the same regardless of the candidate. The annual starting salary for the Director of Talent is $150,000. This is an exempt position as defined by state and federal law.
Ready to change your life? Apply now!
We are proud to be an Equal Employment Opportunity company. We do not discriminate based on race, religion, color, national origin, gender (including pregnancy, childbirth, or related medical conditions), sexual orientation, gender identity, gender expression, age, status as a protected veteran, status as an individual with a disability, or other applicable legally protected characteristics. Tipping Point will consider qualified applicants with arrest or conviction records for employment in a manner consistent with the requirements of the San Francisco Fair Chance Ordinance.