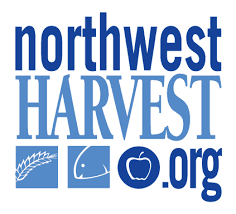 Director of Finance
Seattle, WA
---
Northwest Harvest is Washington's leading hunger relief agency – supporting a statewide network of 375 food banks, meal programs, and high-need schools. Focused on improving equity in our food system, Northwest Harvest believes everyone in Washington should have consistent access to nutritious food that feeds the body, mind, and spirit. In addition to making sure those who suffer from hunger are being fed, Northwest Harvest aims to shift public opinion, as well as impact institutional policies and societal practices that perpetuate hunger, poverty, and disparities in our state.
Learn more at http://www.northwestharvest.org  
POSITION SUMMARY:
The Director of Finance is part of the executive management team and reports to the CEO. This position is responsible for leading the financial planning and management, budget development, monitoring, reporting and long-range forecasting. They will also oversee treasury management, investments, and risk management. This role engages in cutting hunger rates in half by 2028 through sound, strategic financial management.
 
RESPONSIBILITIES:

Financial Strategy and Execution:  75%
In conjunction with the CEO and COO, the Director of Finance drives the development and adherence to the agency's annual budget and sets Financial strategy.

Oversee cash flow planning and ensure the availability of funds as needed

Oversee cash investments and asset management that have an impact on the Agency's long-term success.

Develop and utilize forward-looking, predictive models and activity-based financial analyses to provide insight into the organization's operations and strategic plans.

Staff Finance committee meetings.
Accounting Team Management:  25%
Lead our strong Accounting Team which includes a Senior Financial & Reporting Analyst, Accountant, Accounting Assistant and a Payroll Specialist. 
Oversee the accounting department to ensure proper maintenance of all accounting systems and functions.

Ensure the existence and maintenance of appropriate internal controls and financial procedures. 

Ensure timeliness, accuracy and usefulness of financial and management reports through the oversight of the preparation and communication of monthly and annual financial statements.

Coordinates the annual audit and proper filing of the tax return. 

Ensures legal and regulatory compliance regarding all financial functions.
Desired Skills, Knowledge and Abilities 
Minimum of 5 years of senior business management experience with an annual budget that exceeds $10 million. Non-profit Finance and Accounting experience required.

At least 8 years' experience in a management or executive role, preferably in an entrepreneurial environment. 
Proven success in a rapidly changing,fast paced, high-demand environment operating with the highest ethical principles. 

Top level financial and budgeting experience.


Demonstrated passion for our work. 

Proven track record of hiring, inspiring, growing and managing a team in a collaborative work environment. 

Proven successful track record in rapidly and efficiently taking projects from concept to implementation. 

Demonstrated ability to create and cultivate positive, productive internal and external working relationships that grow. 

Demonstrated success in managing challenging situations in a way that serves the goals of both the individual and the organization. 

Demonstrated negotiation and coaching skills.

Understand individuals who have experienced poverty or food insecurity. 

Demonstrate interest and commitment to supporting equity and inclusion for members of historically marginalized groups including racial and ethnic people groups, LGBTQ populations and people living with disabilities. 

Demonstrated organizational and time management skills. 

Demonstrated ability to manage conflicting priorities with tight deadlines.

Effective verbal, written, interpersonal and presentation communication skills. 

Non-profit Finance and Accounting experience preferred. 
Equity and Inclusion 
Demonstrate the initiative to learn and enhance skills that promote anti-racism, cultural competency and an understanding of oppression and its impact. 

Participate in intentional learning efforts, including events relating to understanding and dismantling institutional racism and building cultural competency. 

Please include a cover letter in your application that responds to our mission statement.
DISCLAIMER: 
The information presented indicates the general nature and level of work expected of employees in this classification.  It is not designed to contain, or to be interpreted as, a comprehensive inventory of all duties, responsibilities, qualifications and objectives required of employees assigned to this job. As an adaptive organization, responsibilities can and will change in alignment with greater efficiencies and mission metrics. 
COMPENSATION: 
Northwest Harvest offers a competitive salary and generous benefits which include but are not limited to paid time off, health/vision/dental insurance, and 401(k) retirement plan. 
Pay range for this position is $85,000 - $112,000
EQUAL EMPLOYMENT OPPORTUNITY AND NON-DISCRIMINATION: 
Northwest Harvest (NWH) is committed to equal opportunity for all employees and applicants. NWH does not discriminate with regards to hiring, assignment, promotion or other conditions of staff employment because of race, color, religion, sex, national origin, age, marital status, sexual orientation, gender, gender identity, veteran status, disability, genetic information or any other status protected under local, state or federal law.
In accordance with the Americans with Disabilities Act, upon request, reasonable accommodations may be made to enable qualified individuals with disabilities to perform the essential functions of our positions.
Please complete the below form to apply for this position: