Vice President, Talent Acquisition
---
Purpose/Objective:
Responsible for the creation and execution of a comprehensive, multi-faceted recruiting strategy to reach and recruit individuals of different demographics, backgrounds and experiences in support of the Company's BeFIRST values and commitment to diversity and inclusion.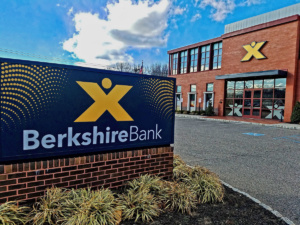 Key Accountabilities:
Support multiple business lines and manage the end-to-end recruitment cycle for select positions. Build strong relationships with business line leaders, hiring managers, HR Business Partners and Staffing Specialist to maintain an understanding of hiring needs and challenges.
Develop and implement a progressive sourcing strategy to increase diverse talent acquisition and retention. Provide consultation and support to hiring managers throughout the recruitment process.
Create and drive innovative recruitment methods to build a continuous pipeline to reach passive job seekers and to source difficult to fill positions. Partner with the Marketing team to develop creative recruiting campaigns to attract a diverse audience across the communities we serve. Seek opportunities to introduce and promote the company's brand.
Partner with business lines leaders on talent planning, gap analysis, industry trends and/or best practices to meet or exceed hiring goals.
Recommend ideas and solutions that will contribute to the Company's diversity and inclusion strategy and overarching business goals and objectives.
Analyze the recruitment process to identify efficiency and improvement opportunities. Develop performance metrics and provide management reporting.
Maintain relationships with professional associations, chambers of commerce and other community organizations throughout the Company's footprint. Plan and coordinate recruiting events at job fairs, tradeshows, and other networking events. Build relationships with colleges and universities and participate in on-campus recruiting activities and events.
Consistently meet or exceed service level agreements by providing the highest possible level of service to the business.
Ensure compliance with all banking laws, rules, regulations, prescribed policies, practices and procedures necessary to reduce risk and uphold ethical standards related to and required by one's
Education:
Bachelor's Degree or equivalent work experience.
Experience:
8 years demonstrated recruitment experience, preferably in a financial services industry
Experience sourcing and recruiting diverse talent for senior and highly complex or specialized positions
Advanced experience with online recruiting methods, sourcing products and applicant tracking systems
Skills & Knowledge:
Excellent verbal, written and presentation skills
Strong negotiating and influencing skills
Ability to manage and prioritize competing priorities
Solution and results oriented
Effective networking skills
Proficient in Microsoft Office Suite
Knowledge of employment laws and regulations
FOR CONSIDERATION, SUBMIT INFORMATION REQUESTED BELOW.
All interested individuals are encouraged to contact Nicole Ferrer at nicole@diversityrecruiters.com or via phone at 253.951.6408.