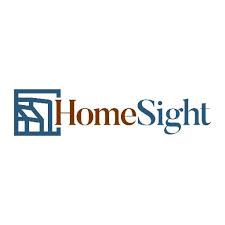 Executive Director
---
About the Role of the Executive Director
The Executive Director of HomeSight is expected to have an unwavering commitment to promoting social and economic equity, resulting in enhanced economically and culturally diverse communities. This vision is achieved through the promotion and support of affordable homeownership, business development, and community advocacy. The leader in this role, will not only serve as community leader, internally, the Executive Director will be responsible for implementing operational policies and procedures. The Executive Director must have strong public communication skills, strong financial management skills, as well as dynamic people / leadership skills.
About Homesight
HomeSight is a non-profit community development corporation that works to make homeownership a reality for all. For more than 20 years, HomeSight's highly trained staff has worked with multiple families, resulting in creating more than 1,700 new home owners. HomeSight's programs help fulfill the organization's mission of building strong, vibrant communities through homeownership, economic development and neighborhood revitalization. HomeSight offers first-time homebuyer education, financial counseling, purchase assistance, new home development, and 1st mortgage originations. HomeSight believes homeownership is one of the best investments you can make in your future. HomeSight currently serves King, Pierce, and Snohomish counties in Washington State.
Expectations of the Role
In partnership with the Board of Directors, set strategic direction for the organization.

Have an unwavering commitment to being a visible and accessible community and economic development leader

Effectively work with community to create mixed use community development projects. Responsible for overall operations, budget and personnel management, insuring financial integrity for the organization

Manage operational processes against strategic plans

Oversee performance on all initiatives

Creates and maintains positive team culture, resulting in high employee satisfaction and retention

Works to deepen the organization's connection with community organizations

Supports and encourages a culture of continuous improvement

In conjunction with the Board of Directors, create fundraising strategies to ensure sustainability for HomeSight and community development partners
Required Skills, Attributes and Experience
Vision and Strategy
Understand and have experience working with a Board of Directors to set vision and strategy
Leadership
Proven ability to ensure strong operational infrastructure including but not limited to establishing and maintaining sound policies, procedures and internal controls
Technical / Subject Matter Expertise
Proven experience working as a champion and leader in community development

Real estate development and first mortgage lending experience (origination, sales or servicing)

Experience in equitable transit-oriented development (mixed income and mixed use)

Working knowledge / familiarity with homeownership in the Seattle and Pacific Northwest region
Fund Development
Experience developing and nurturing relationships with funding entities – public and private

Has working relationships with local and national funders

Experience with capital campaigns
People Management
Experience managing work teams

Proven experience supporting staff and staff-led initiatives

Empowerment of staff at all levels

Demonstrated ability to be fair and transparent

Experience in performance management and a commitment to professional development
Relationships and Community Impact
Ability to focus on increasing broad resources for the community as a whole, rather than being focused specifically on internal sustainability

Proven community development leader

Experience building trust and nurturing relationships with POC-led organizations and communities of color
Commitment to Social and Racial Equity
Have a strong racial and social equity lens as well as a working understanding of power dynamics

Commitment to working to dismantle systemic racism

Values and demonstrates a commitment to addressing racial and social justice equity issues internally and externally
Other Skills, Attributes and Qualities
Innovative and entrepreneurial

Servant leader

Demonstrated ability to persevere and act with determination on long range projects and initiatives

Positive frame of mind, common sense, patience and persistence

Ability to inspire others

Highly values integrity and ethics

Sense of humor

Value reciprocal accountability

Humility in being an active listener

Passion and sophistication
Minimum Requirements
10+ years of demonstrated progressively responsible experience in professional positions relating to nonprofit management – including but not limited to:
Fiscal management

People management

Fundraising

Program design and implementation
5+ years of experience working as a champion for community / economic development, homeownership and mortgage lending preferred.
Application Instructions
All interested individuals are encouraged to contact Nicole Ferrer at nicole@diversityrecruiters.com or via phone at 253.951.6408.