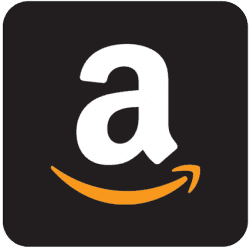 Job Description
Brand Support Specialist
Amazon is focused on building the most extensive and authoritative brand protection program in the world. We are continuously inventing on behalf of brands. Through the new Amazon Brand Registry, Amazon helps brands protect registered trademarks on Amazon and create an accurate and trusted experience for customers. Enrollment in the Amazon Brand Registry provides access to powerful tools including proprietary text and image search, predictive automation based on brands' reports of suspected intellectual property rights violations, and increased authority over product listings.
The Brand Support Specialist will be part of the Brand Registry and Protection team within the Marketplace Business. The individual will be part of an internationally diverse and fun team. He / she will support intellectual property verification efforts, research and audits aligned with the vision of creating the world's authoritative brand data store and the perfect Brand interaction. In this highly collaborative role, the Brand Support Specialist will establish new standards and guidelines to improve the brand experience on Amazon. As an advocate for the Brand, the Brand Support Specialist will be an essential part of a testing mechanism, where we will iterate, learn and eventually scale experiences that will provide the perfect support experience for our Brands.
The ideal candidate will possess a balanced mix of quantitative, consultative, and collaborative leadership skills. They will be experienced in leading and facilitating efforts that will significantly improve processes in a fast-paced, ambiguous, and innovative environment.
Key Responsibilities:
· Support intellectual property ownership verification as part of the Brand Registry Application process
· Continuously invent and improve the intellectual property ownership verification process
· Develop creative methods and process for improving core metrics based on process improvement findings.
· Design and support tests for the launch of new brand support processes and help scale WW
· Review and develop strategic methods to document intellectual property for brands worldwide
· Conduct, verify, document, and communicate audit results, develop an audit report, and evaluate the effectiveness of corrective actions and follow-up
·Audit in a professional, ethical, and objective manner using and interpreting applicable standards or requirements, with an awareness of potential legal and financial ramifications
· Calibrate auditing processes between partner and internal teams to drive quality improvements
· Excellent time-management skills and organizational agility, including the ability to effectively balance multiple ongoing projects, tasks and priorities
· Ability to identify and articulate issues, translate them into business requirements and escalate issues appropriately.
· Proven analytical and problem solving skills with attention to details; process improvement skills
· Demonstrated ability to lead and influence work of others
· Address special projects as necessary and adapt to the changing requirements of the business
· Ability to understand the process and objectively audit to the requirements as documented in the knowledge repository
Basic Qualifications
Basic Qualifications
· Bachelor's degree or equivalent professional experience
· 2+ years of professional work experience
· Strong analytical skills that can be used to identify patterns, outliers and opportunities
· Strong verbal and communication skills
· Ability to work effectively in a high-paced, demanding environment (deadline pressures and ambiguity)
· Sound judgment and decision making skills
· Ability to invent new processes and methods, and be able to defend with data and high accurate judgment
· Fluent in Japanese
Preferred Qualifications
Preferred Qualifications
· 2+ years of auditing/quality monitoring or paralegal experience related to the job
· Experience in a customer service environment, preferably in a call center or contact center
· Also fluent in one or more of the following languages: Standard Chinese, German, French, Spanish, Italian, Turkish, or Portuguese